Why Skin Care?
All of our facial treatments begin with a complimentary consultation with a licensed esthetician who has been extensively trained to perform a complete skin analysis before determining which treatment and products are most beneficial for each individual.
This is very important, as many people have combination skin, scarring, fine lines and wrinkles, dryness, and hyper pigmentation.
A professional will be able to address all of these issues and help establish a skin care regimen that will result in a rejuvenated appearance and help to slow down and reverse the aging process.
Proper skin care can reduce scarring, sun damage, and fine lines and wrinkles. It helps to increase blood flow, improve skin's texture and appearance, and boost natural collagen production.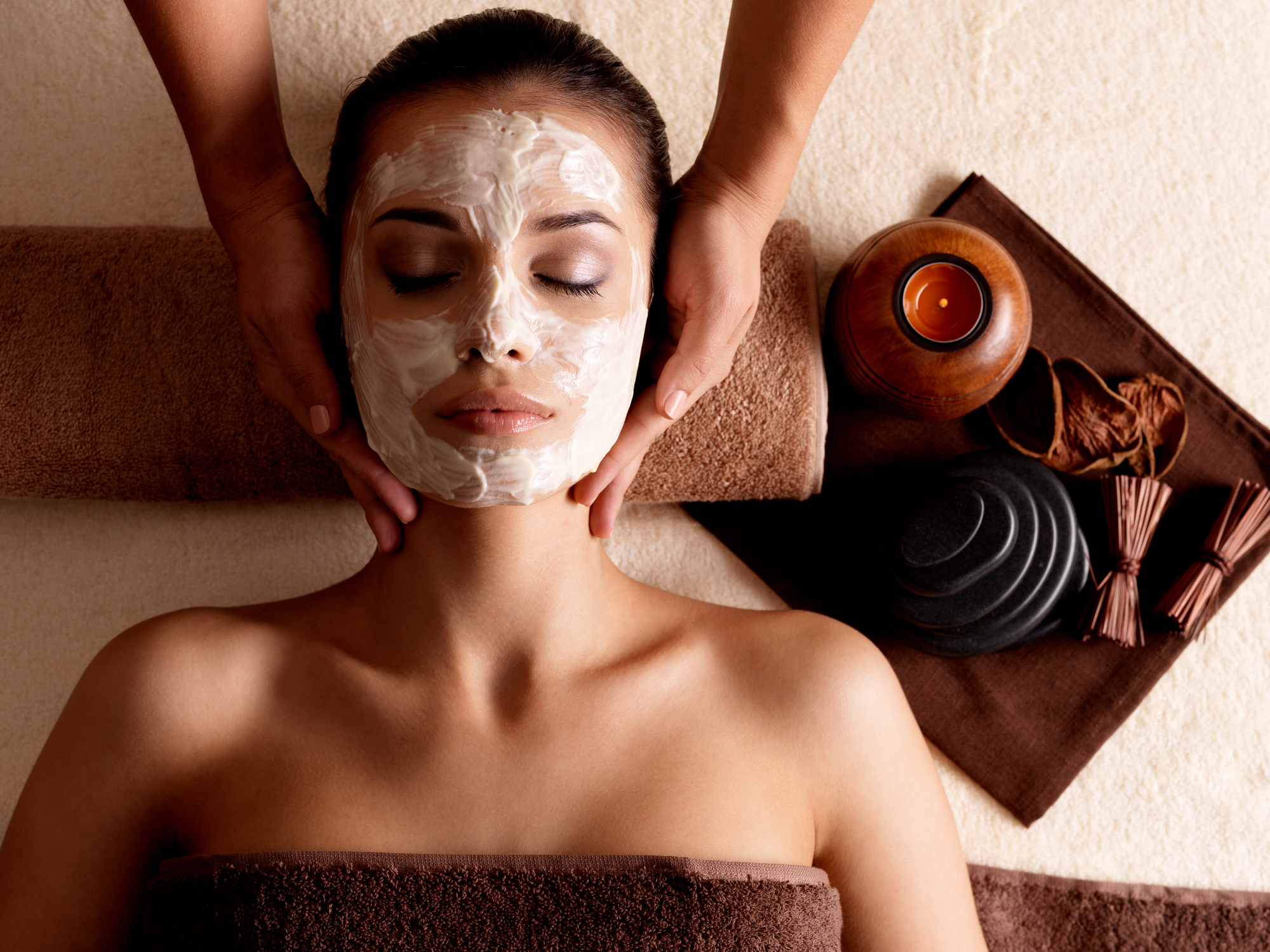 Regular visits will leave your skin healthier, luminous, and youthful!
You will leave feeling relaxed, rejuvenated, and radiating confidence!
Express Facial
Includes professional double cleansing, exfoliation, mask, hydration, and application of solar defense. Great when you're pressed for time or as an introductory facial!
30 minutes
Signature Facial
Therapist will customize each step of this treatment according to your individual face mapping analysis. Includes professional double cleansing, toning, exfoliation, and extractions. Followed by facial and declote massage, masque, moisturizing, and treatment according to your skins needs. Also includes arm, hand, and foot therapy.
Choose 60/90 minutes
Microdermabrasion Facial
This treatment exfoliates the dull, top layer of skin using our sterilized diamond tip instrument, which allows deeper penetration of facial products, making them more effective. Improves skin texture, diminishes fine lines, improves the appearance of scars, boosts skin renewal, and leaves the skin firmer and radiant.
Bioactive Peel
Experience this powerful, new skin resurfacing system by Dermalogica, which helps reduce acne, hyperpigmentation, and signs of premature aging, and reveals smoother, brighter, and softer skin. This peel is designed to work with the skin's chemistry, not against it. It safely removes dull, outer layers of skin and helps the underlying skin regenerate for better health and radiance. Great results can be achieved with little or no post-peel redness or down time.
Young Adult Facial
Designed with a balanced approach to specifically address breakouts that are associated with adolescent skin. Clay based products provide deep cleansing with optimum oil absorption without stripping the skin of its natural protective barrier. Followed by feather-light hydration that protects the skin and helps regulate oil production.
Back Facial
Begins with a deep steaming which helps to open pores and soften skin. Our skilled esthetician will then exfoliate the back to remove dead skin cells from the back, and perform extractions on clogged pores if necessary for back acne treatment. Concludes with a therapeutic masque and nourishing hydration.
Enhancements to your treatment:
Eye Rescue - firm, tone, and brighten tired eyes using peptides, proteins, and vitamins.
Lip Renewal - exfoliates, smooths, and nourishes lips for a radiant smile