Splash In to Summer with Our Newest Lash Services
Without Worrying About your Mascara Smearing!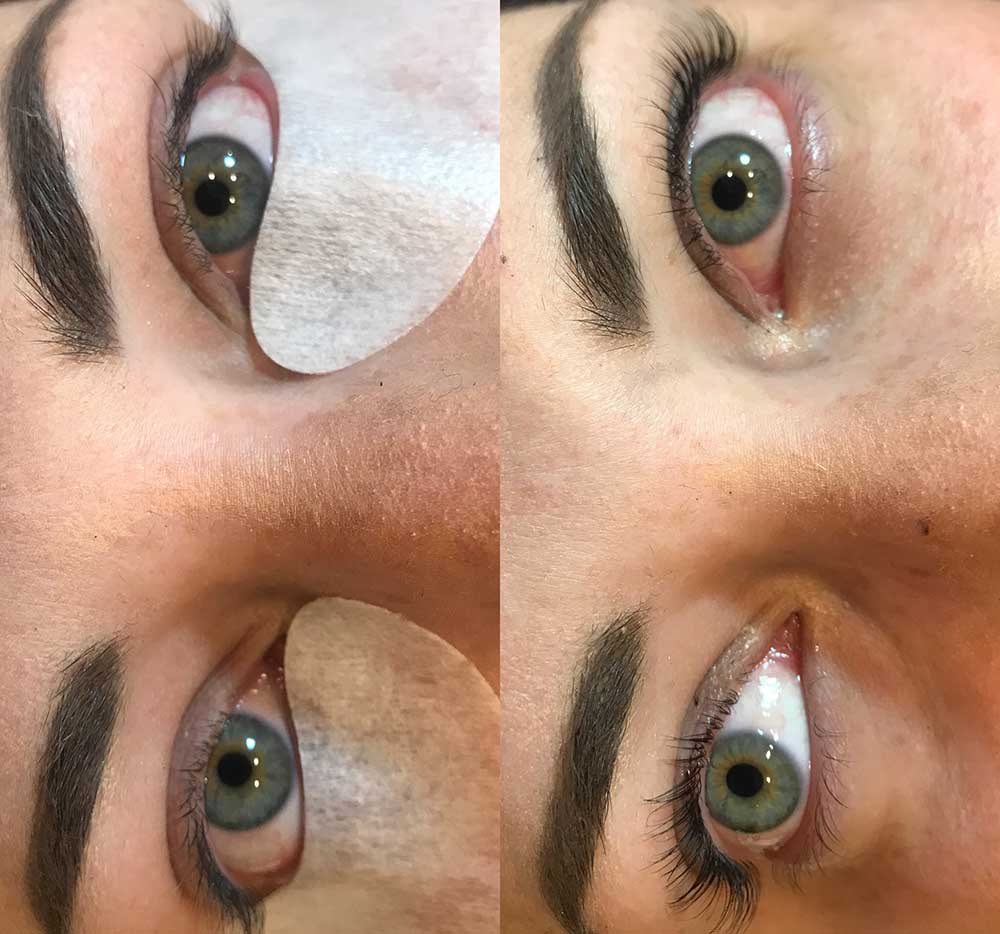 An easy alternative to lash extensions
Lash Lift and Tint
Lash lift and tinting provide a great and affordable alternative for those who would like the look of longer lashes without the maintenance and commitment of lash extensions. While it doesn't provide the thickness and length that extensions do, it does offer a longer and thicker appearance and more definition.
The two services can be done separately or combined for maximum natural lash enhancement. The treatment can be done in about an hour and is a very comfortable procedure. The benefits will last between 6-8 weeks, which is only slightly shorter than the natural lash cycle.
The Lash Lift
Throw away your eyelash curler! An easy alternative to lash extensions or perming. Boost Lash Lifting adds lift to natural lashes 24/7 lasting up to 6 to 8 weeks, creating the illusion of longer fuller lashes! Perfect for straight lashes that won't hold a curl using a lash curler, hooded or mature eyelids or clients who just want a break from daily curling! It really opens up your eyes and is great for those with already thick full lashes who just want some pop.
Lash Tint
Lash Tint altars and boosts the color of the eyelash so that the treatment enhances the natural beauty of the client even further. Great for those with lighter color lashes, especially blondes, or anyone looking for a thicker "mascara" look without having to wear mascara. A lash tint will make your lashes appear darker, thicker, and longer - and last for weeks. Intensive™ tinting products use only all natural ingredients and contain no coal, tar or other prohibited materials.
Mancuso Lash Lift & Tint Services in Sparta, NJ
Lash Lift - $60
Lash Tint -$40
Lash Lift and Tint Combo - $95
May 2018 Promotion
Save $10 On Combo Service
Receive Lash Lift and Lash Tint together and Save $10 off Regular Combo Price of $95.
Must mention this post to receive the discount. Offer valid until May 31st.